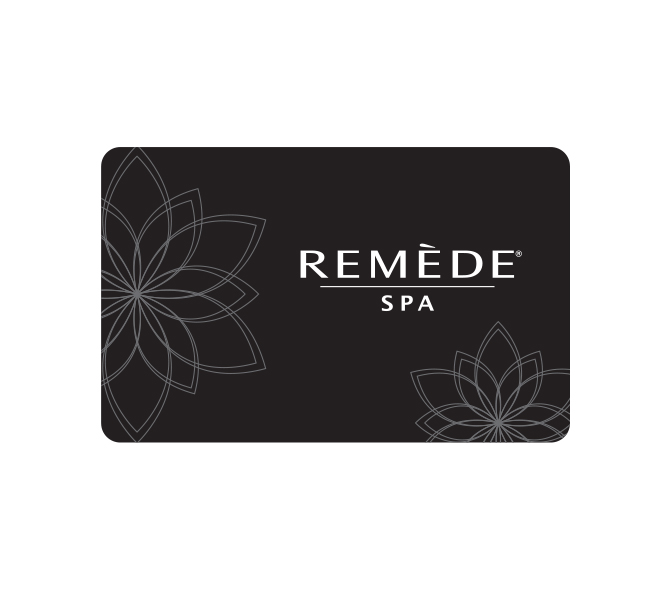 laboratoire remède gift card
ideal for anyone who appreciates five-star beauty experiences
redeemable for luxurious spa services and products at US laboratoire remède spa locations
never expires
laboratoire remède gift cards
Redeemable for luxurious customized remède spa services and products at U.S. remède spa locations. We are sorry for any inconvenience but Remede gift cards can not be redeemed on blissworld.com.
• Gift cards are valid for redemption in the US only. Lost or stolen cards are not replaceable. Gift cards do not expire.
• Gift Cards are non-refundable.
• For your safety, your gift card purchase may be subject to review prior to payment confirmation.
• If you have an international billing address, please call 888-243-8825 to place your order Monday-Saturday 8am-7pm EST. Gift cards are valid for redemption in the US only.
• From time to time, you may be awarded with or receive "rewards", "promotional gift cards", "credits", "vouchers", "Groupons" or similar physical or electronic gift cards (collectively, "Promotional Cards"). As a general matter, these Promotional Cards shall have the same terms and conditions as the Gift Cards described here. However, they may have expiration dates, delayed activation dates or may be subject to additional restrictions or exemptions as provided on the Promotional Cards themselves or any packaging or other written materials that accompany such Promotional Cards or any applicable law.
need help?
Contact customer service and we'll be happy to assist you.