Jul 14, 2016
Author: blissworld blog
no 'sweat' skincare for summer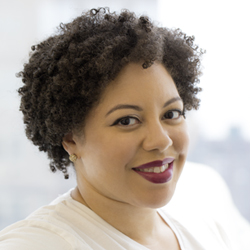 At home and in the spa, our resident expert, Nandi, is here to help you sort out myth from fact and point you in the direction of pretty, pampered skin when summer heat causes breakouts, blemishes and other steamy-weather skin problems.
Fighting fate! Is pore size genetic or can a facial fix it?
At home: Exfoliate with a scrub or mask at least twice a week to keep pores clear of dirt, oil, toxins, and excess skin cells. Unfortunately, there is no way to shrink pores once they are enlarged, but you can fake it a bit. The smoother your skin is, the less noticeable your pores are. Try a good scrubbing with mircro magic twice a week for sparkling clean skin.
In spa: This is why getting regular facials with professional-grade extractions helps to minimize pore size over time.  Our crystal clearing facial will get those pores clean as can be!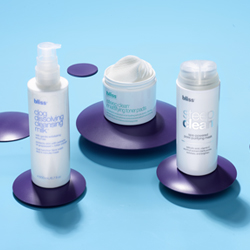 Busting breakouts! How do you break the monthly cycle?
At home: Always be sure to wash your face before bed. Going to bed with makeup on is also a huge no-no. While we sleep our skin is rejuvenating and repairing itself and it's the prime time to treat any acne and breakouts.  Clog dissolving milk clears away the day.
In spa: A regularly-scheduled, deep cleaning and exfoliating facial with a professional spa tech will keep pores unobstructed and free from everyday dirt, makeup and debris.  For troublesome acne the no 'zit' sherlock facial will extract, exfoliate and soothe problem skin.
See spots run! Can I undo discoloration?
At home: Exfoliation, antioxidants, and SPF! Using products with AHAs increase skin cell turnover a help to lift excess pigment as well as improve skin's texture.  Steep clean contains salicylic acid and vitamin C tobrighten and reveal fresh skin.
In spa: A pro-grade peel will take exfoliation to the next level and help with healthy skin cell turnover for a more even-toned look.  Our best-selling triple oxygen facial includes a targeted peel, enzyme pack and vitamin-packed O2 spray.
To learn more about our products or get your spa day scheduled, please click below.