May 19, 2016
Author: blissworld blog
breathing new life into beauty
bliss™ triple oxygen ® with CPR technology is designed to energize and reveal brighter, healthier looking skin.  Infused with spa-powered ingredients that work to transform skin with every use, your complexion is left looking radiant, luminous and protected from environmental aggressors.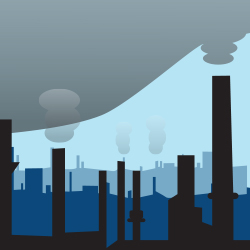 What does CPR do?
CLARIFIES: brightens and evens skin tone with vitamin C
PROTECTS: defends skin with skin-shielding complex by enhancing skin's natural moisture barrier
REVITALIZES: energizes skin's glow with three oxygen boosters
beauty and the 'breathe'-- how pollution affects your skin & how you can protect it
Just like your lungs, your skin is affected by pollution, cigarette smoke, and other environmental aggressors and airborne particles.  The results of being exposed to these irritants can range from skin dullness and inflammation to breakouts and accelerated skin aging...and more.  But before you move to the wilderness to live in a plastic bubble, remember there are some simple steps you can take to minimize the damage the environment bombards you with every day.
• Use Triple Oxygen Products with CPR Technology:

Our advanced CPR technology protects skin from the damaging effects of environmental aggressors, and gree radicals that suck the life out of your skin.  Our triple oxygen radiant protection energizing serum is specifically formulated to keep your glow going with an infusion of CPR technology and antioxidants.

• Keep It Clean:

 Giving your face a good washing every day removes the particles of dirt and soot that can build up and cause irritation.  Our triple oxygen energizing cleansing foam not only takes it all off, but is also pumped up with anti-oxidant Vitamin C

• Eat Your Vegetables:

 The anti-oxidants in fruits, veggies and foods high in Vitamins A, C, and E help fight free radicals that age skin prematurely.

• Drink Lots of Water: 

Your weight divided by 2= ounces of water you should drink each day.  So if you weigh 120 lbs you should drink 60 oz of water each day.  Add more water to your daily intake if you normally do high impact workouts or consume a lot of caffeine.

• Wear sunscreen: 

Exposure to UV rays is a leading cause for premature aging.  Even if it's cloudy out, UV rays can affect your skin.  Adding sunscreen to your TO2 regimen will help reduce the number of free radicals that attack your skin.