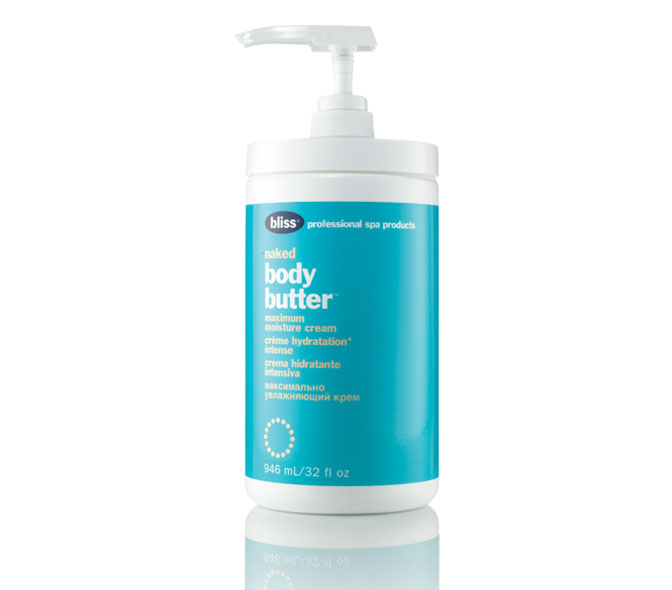 bliss naked body butter pro size
for our 'scent-sitive' grooming groupies!
Mega-moisturizers shea butter + coconut oil nourish skin without feeling greasy
Advanced antioxidants protect and treat skin
Sodium hyaluronate locks in moisture for soft, supple skin all day
our unscented body butter
Our famous body butter formula, now comes unscented, so you can mix it with any fragrance you fancy.
I have been using this for the past 5 years. I started purchasing at sephora (although they aren't carrying it anymore), I LOVE this product it moisturizes perfectly and is not at all greasy. The other sents are a bit too potent for me, so the 'naked' body butter is pure perfection! & makes my skin so soft! Highly recommend!
- by Mallory01/16/2016
I used to always buy the smaller lotions but I have realized that the big boy sitting right next to my shower reminds me to put lotion on every single time I come out, even when I am in a hurry. I love it.
- by kirsten12/13/2014
Love this lotion..great for winter but soaks in quick enough that I still use during the summer. Really like the unscented one.
- by Jennifer09/17/2014
I wanted a product that would help my skin not only feel great , would not feel greasy, and would not interfere with my cologne. I found it!
- by Deborah08/28/2014
This is a must have lotion especially for sensitive skin.
- by Ina04/09/2014
how to use
Slather on from shoulders to shins (or anywhere else that's particularly parched).
shop other bliss best sellers