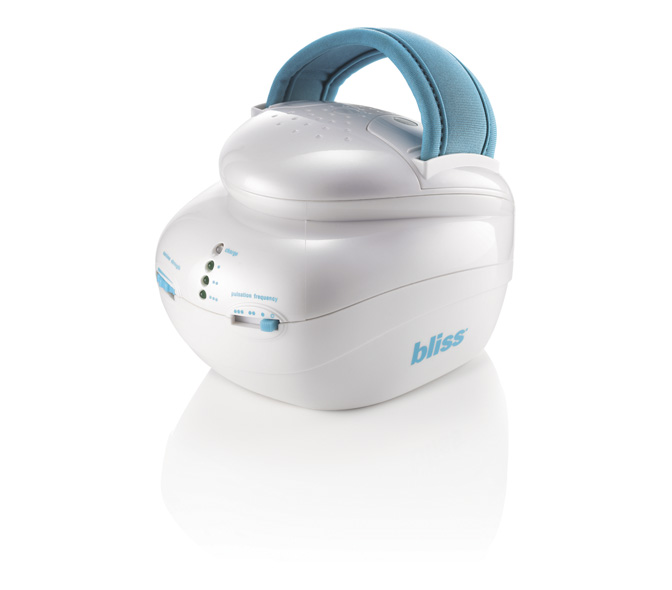 bliss fatgirlslim® lean machine™™ body contouring system
body contouring power tool
Helps visibly reduce the appearance of cellulite
Assists in smoothing and firming the skin
Gives legs, buttocks and abs a more contoured look
detailed description & benefits
The bliss fatgirlslim® lean machine™ body contouring system delivers effective vacuum-assisted massage action and helps visibly reduce the appearance of cellulite. Along with a healthy diet and regular exercise, it's a seriously 'thigh'-tech (and spa-tech-approved) way to help you achieve a smoother, sleeker-looking silhouette. System includes Lean Machine™ vacuum massager, 2oz. jar of fatgirlslim® and power adapter.
results
72% of subjects agree their skin looked firmer*
78% of subjects agreed their skin felt firmer*
94% of subjects agreed their skin felt smoother*
*In a consumer perception study using healthy females from 35-64 years of age.
As part of your body-bettering routine, we suggest using bliss fatgirlslim lean machine in conjunction with regular exercise, a healthy diet, regular vigorous massage and the rest of the bliss fatgirlslim® regimen.This is not a weight or fat loss product.
how to use
Apply fatgirlslim® cream. Our clinically proven skin firming cream helps visibly reduce the appearance of cellulite with QuSome®-encapsulated caffeine for quick, targeted delivery. The lean machine™ helps boost the absorption of this formula, and applying this cream before using the lean machine™ will also encourage a smoother gliding motion. Massage with lean machine™. Paired with fatgirlslim®, our spa-it-yourself vacuum massager uses a powerful combination of lifting, suction, rolling and pulsing motions to smooth and tone the skin, giving the legs, buttocks, and abs a more contoured look.
in-
'spa'

-ration

Our expert spa techs know that the most effective way to visibly smooth and tone skin is with a blend of deep tissue and vacuum-assisted massage. In fact, they use that very combination in the world famous fatgirlslim® body treatment, the top body treatment at our spas.
complement your firming regimen with these