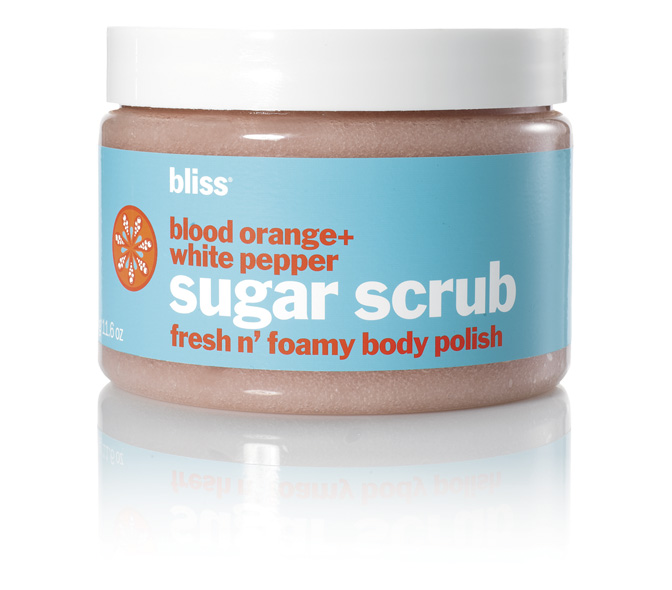 bliss blood orange+white pepper sugar scrub
a vibrantly scented sugar scrub for the body 11.6 oz
Gently exfoliates and smoothes skin
Lathers for supremely sudsy, softening skin cleansing
Energizing citrus scent blends blood orange and spicey white pepper with coriander and white musk
bliss blood orange + white pepper soapy suds
Sucrose granules gently exfoliate and smooth skin. Antioxidants protect against aging free radical damage (vitamins A, C, E). Sunflower oil leaves skin soft and supple. Burst of orange and pepper delivers a warm, clean, invigorating 'scent'-sation. Chosen as the winning fragrance in our 2008 'eau'-lection (after 40,000 votes), the energizing citrus scent blends bright blood orange and spicy white pepper top notes with nuances of coriander and white musk (and was inspired by a cocktail our scent specialist sipped).
love the scent and the sugar is not drying
- by TAMMY10/14/2014
Smells good
- by ANH07/11/2014
My favorite scent! I love using this after i shave my legs. My legs are smooth for days!
- by 05/13/2014
how to use
Apply a handful to damp skin and scrub in circular motions until the sugar grains have all dissolved (and your skin is polished to perfection).
Check out these other 'scent'-sational saviours...