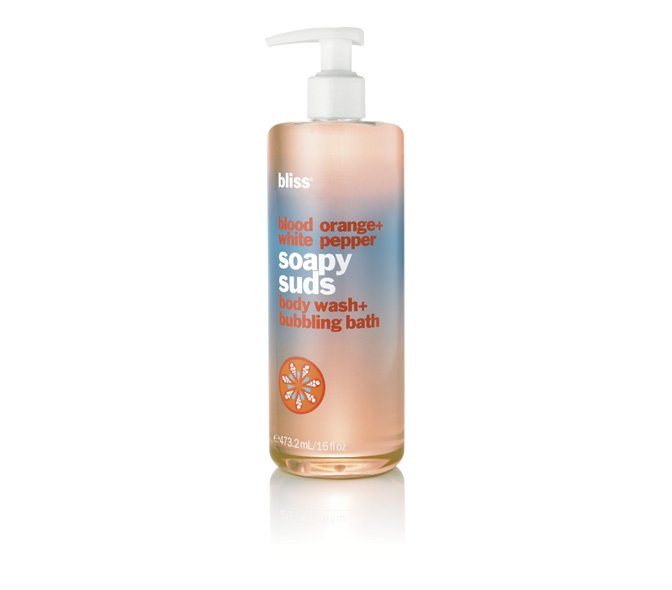 bliss blood orange + white pepper soapy suds
a spa-powered body wash and bubbling bath 16 oz
luxe lather cleans + conditions with glycerin and aloe for supremely soft skin
energizing citrus scent blends blood orange and spicey white pepper with coriander and white musk
blood orange + white pepper soapy suds
This vibrantly scented liquid soap whips up a luxe lather that cleans and conditions for supremely soft skin. Use as a body wash to shake up your shower, or pour a bit into the bath for a more stimulating soak; either way, it'll make routine foaming much more fabulous. Paraben free.
fresh and clean with a little bit of spice!
- by Emily 07/27/2014
LOVE this body wash! It is a treat in a bottle... so fresh and clean. It has a summery feel, but I honestly use it all year long.
- by Amy 09/13/2013
My favorite shower gel--love the gentle and unique scent!
- by Judy 06/19/2013
Check out these other 'scent'-sational saviours...